Hardwood Floors - Tips For Your Home | House CleaningTips from Round Rock
You can never go wrong with wood flooring if you're considering installing them. Hardwood floors come in various styles and colors, and they fit with any décor – modern, classic, rural, you name it. Hardwood flooring may be used in any area, but kitchens and basements require special attention, especially for House Cleaning.
Get to know more about this luxurious and timeless flooring through this House Cleaning guide from Round Rock about hardwood flooring.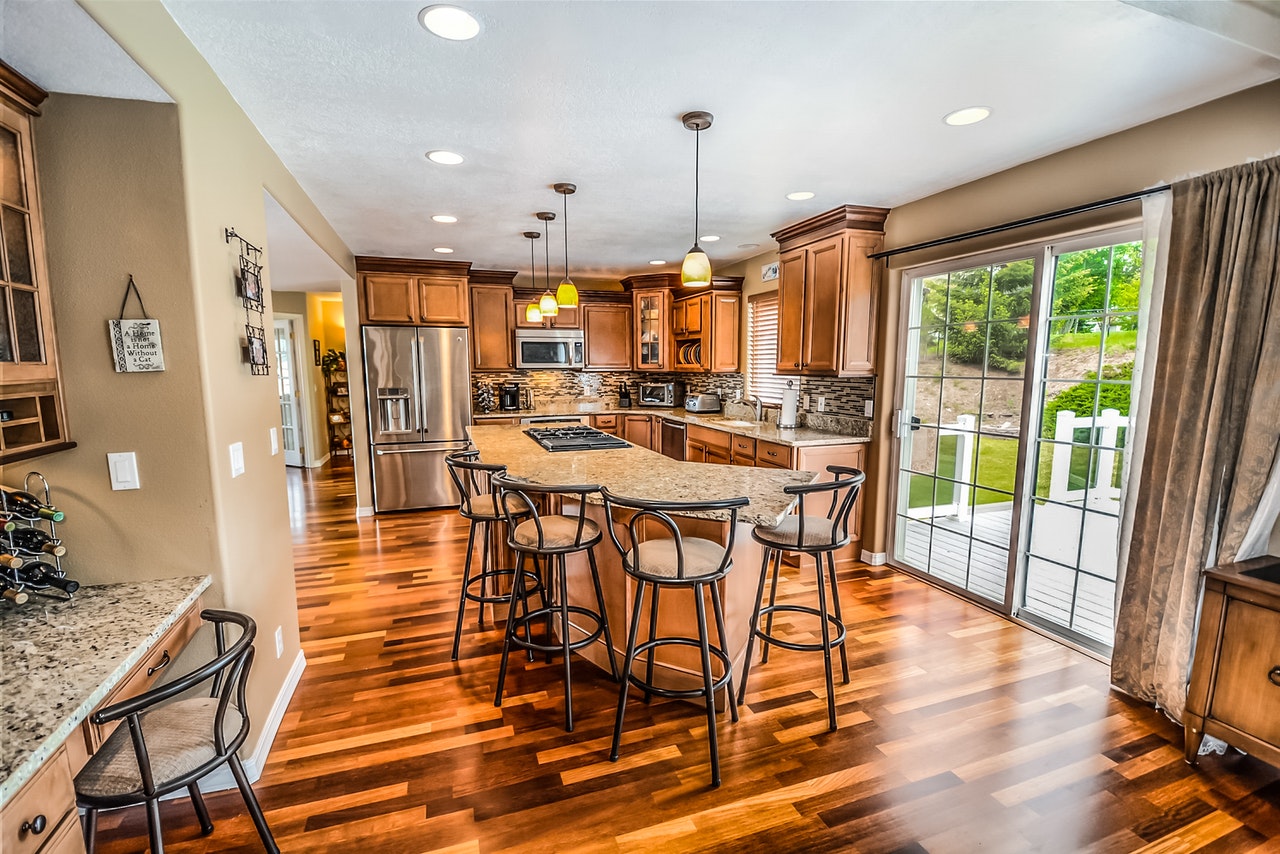 Why choose hardwood flooring?
When choosing solid wood flooring, you have a lot of options — from the species (the tree it originates from) to the cut pattern and even the way it's completed.

It is natural and timeless. When you pick natural solid wood flooring for your home interiors, you can easily create an attractive and inviting atmosphere. Any area will benefit from the richness and long-term attractiveness of high-quality hardwood floors.
Why not hardwood flooring?
Solid wood may be a real pain to work with. Solid wood is prone to warping and swelling since its grain runs the length of the board. Therefore, it should never be in areas where it will be exposed to dampness, wetness, rising damp, or extreme temperature fluctuations — for example, kitchens or bathrooms. Plus, you can never soak them in the water while House Cleaning.

These floors have a higher price tag since the House Cleaning experts in Round Rock consider them as an investment. Solid wood floors might be more expensive than other types of flooring. They may be more cost-effective in the long term due to their endurance, but you must still consider the initial expenditure.
What are the House Cleaning tips when dealing with hardwood flooring?
Use a floor-cleaning product indicated by the floor finisher or ordinary soap and water to clean the floor. If the suggested House Cleaning solution is unavailable or too expensive, try soap and water. In a pail of water, add 1/4 cup of liquid dishwashing detergent.

Don't use lemon juice or a vinegar-and-water combination for House Cleaning on hardwood flooring. They might harm the seal on the floor.

To remove oil-based stains, use a soft cloth and dish soap to rub the area and break down the grease. Rinse well with clean water. Repeat this House Cleaning tip, if necessary. Allow the area to dry before using fine sandpaper to smooth the elevated grain.

If you don't want to crouch, place one foot on a rag and attack sticky particles with a moist clean cloth, a tiny spritz of wood floor cleaner, and a thorough rub.

Always start House Cleaning by vacuuming the floor thoroughly. Pay special attention to high-traffic areas such as entrances and corridors. Small stones, pet hair, and dirt are frequently kicked around and collected in low-traffic locations. Vacuuming your floors weekly should become a habit.

The floors should be cleaned once a month to deep-clean the wood and make it sparkle.